Whether devouring bowls of gochu ramyun positively heaving with noodles or the crispiest kimchi-jeon (pancake), New Yorkers are wild for Korean cuisine. These are the 16 best Korean restaurants in NYC.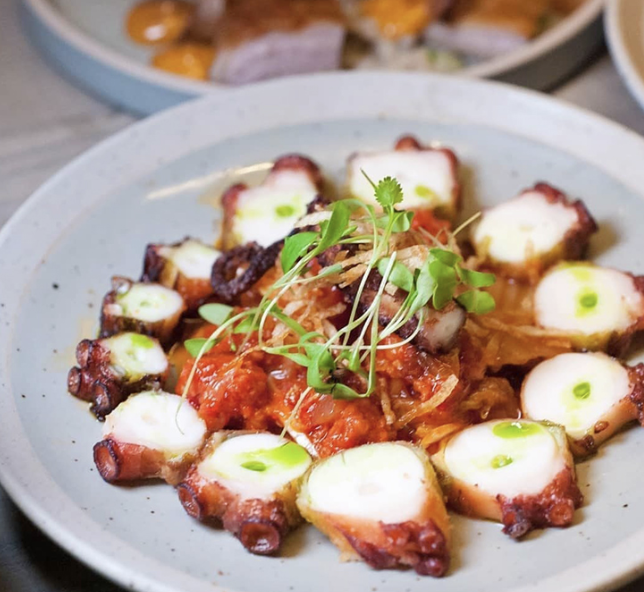 Atoboy
43 E. 28th St., 10016 New York
Korean
75 – 102 USD
Ellia Park and her husband Junghyun Park wows diners from start to finish at this Gramercy hot spot with their unapologetic love for Korean food. Here you may find braised eggplant with snow crab and tomato; or fried chicken brined in pineapple juice, coated in tempura batter, and served with a ginger-peanut butter sauce. Close out with a refreshing sujeonggwa granita with lychee yogurt, burrata and candied walnut.

Atomix
104 E. 30th St., 10016 New York
Korean
205 USD
Ellia Park and Junghyun Park serve the most exquisite multi-course menu. Dishes are delicate, yet satisfying and display extraordinary finesse and detail. The banchan alone will alert you that something special is happening here and, whether pickling, curing, fermenting or grilling, it's apparent this is one with a mastery of all techniques. And the ingredients, be it Australian abalone, Hokkaido uni or Wagyu from Miyazaki are equally exemplary.
 
Cote
16 W. 22nd St., 10010 New York
Korean
50 – 180 USD
First-timers should head for the "Butcher's Feast" where you'll get four different cuts of beef and a luscious egg soufflé that's a meal in itself. The USDA Prime meats are first presented raw for you to admire their marbling and color. Your server then rubs the smokeless grill with oil before expertly cooking them. The supporting cast of accompanying flavors—from the kimchi to the ssamjang—are all there to enhance their succulent and persuasive flavor even further.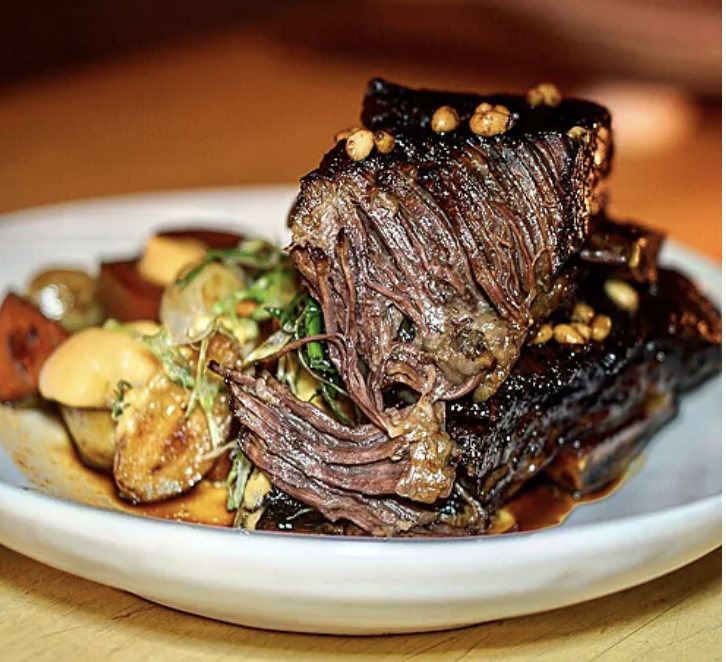 Danji
346 W. 52nd St., 10019 New York
Korean
20 – 65 USD
Blocks of soft tofu here are quickly deep-fried and boldly dressed with gochujang and a ginger-scallion vinaigrette. Poached daikon rings accompanied by bok choy are glazed with a dark and spicy sauce and stacked high for dramatic presentation. Vegetarian highlights include spicy, crispy dumplings filled with tofu, vegetables and cellophane noodles.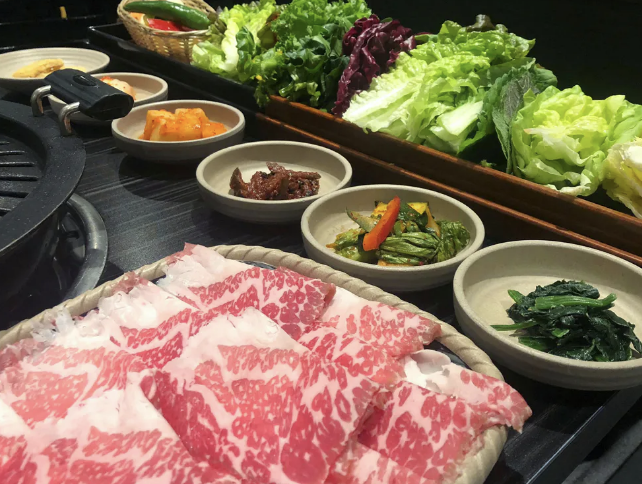 Dons Bogam
17 E. 32nd St., 10016 New York
Korean
22 – 280 USD
A top-notch venting system here lets diners enjoy a smoke-free evening of exceptional grilled meats. Pork belly marinated in red wine is smoky and supremely tender, but for the ultimate payoff, opt for the beef platter. It features thinly sliced maeun and yangnyeom galbi set beside meaty king trumpet mushrooms.

Gentle Perch
112 Graham Ave., 11206 New York
Korean
20 – 50 USD
The here style is Korean but with a playful edg—think fried rice cakes submerged in a cheesy kimchi sauce or smoky bacon-studded fried rice. It's all meant for sharing, unless you're here just for a bowl of ramyun (try the Hungover Seoul).
 
Haenyeo
239 Fifth Ave., 11215 New York
Korean
40 – 50 USD
This kitchen is known for surprising diners at every twist and turn, as evidenced by the tteokbokki—spicy rice cake topped with Oaxacan cheese and chorizo. Less Korean leaning but equally delicious items include the fiery tofu stew stocked with seafood and accompanied by grilled ciabatta with seaweed butter.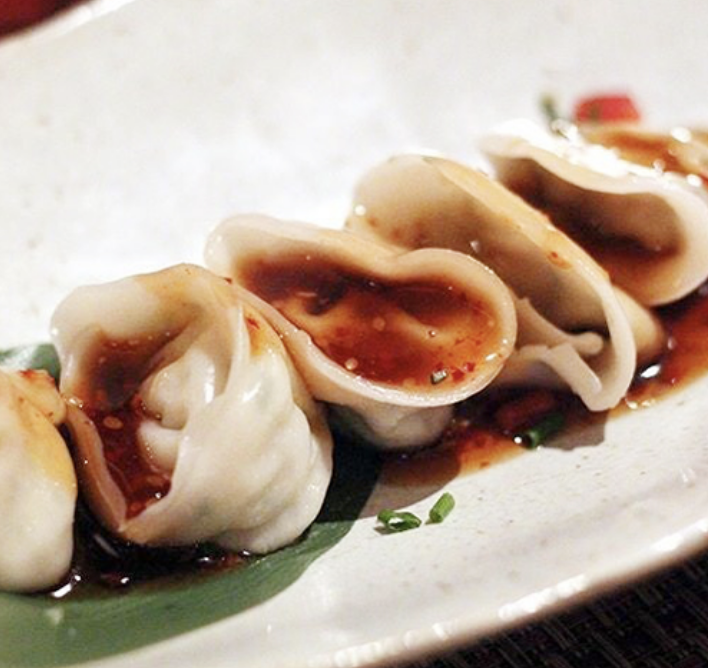 HanGawi
12 E. 32nd St., 10016 New York
Korean
26 – 69 USD
The ssam bap here offers a fun DIY experience with a long platter of fillings. Dark leafy lettuce and thin, herbaceous sesame leaves are topped with creamy slices of avocado, crunchy bean sprouts, pickled daikon, carrot, cucumber, radish and three rice options—white, brown and a nutty, purple-tinged multigrain. Topped with miso ssam sauce, each bite is a fresh burst of uplifting textures.
 
Hyun
10 E. 33rd St., 10016 New York
Korean
42 – 135 USD
Hyun is a luxurious take on Korean barbecue, focusing squarely on top-notch Japanese A5 Wagyu, butchered in-house and grilled tableside. The omakase is a veritable feast that includes silken chawanmushi and hand-chopped tartare. It is however merely a precursor to the Wagyu slices, each of which arrives more beautifully marbled and deliciously grilled than the next.

Jeju Noodle Bar
679 Greenwich St., 10014 New York
Korean
25 – 50 USD
This kitchen specializes in ramyun—not ramen. Persian cucumber kimchi with a spicy plum dressing, shiso and sesame seeds is a culinary delight, while the mouthwatering aroma of pork bone broth that precedes the arrival of gochu ramyun brimming with curly noodles, bean sprouts and pickled cabbage is a veritable thesis on ace ingredients.
 
Jua
36 E. 22nd St., 10010 New York
Korean
95 – 140 USD
Kim weaves Western influences into his Korean prix-fixe in such an expert fashion that the results are nothing short of sumptuous and utterly crave-worthy. Kick off with caviar cradled by crisp seaweed prepared in the style of gim bugak; or cold-smoked slices of yellowtail imbued with yuzu and pepper. Sashimi is highly creative and may arrive with kombu, sliced blueberries, and finger lime.
 
Jungsik
2 Harrison St., 10013 New York
Korean
165 – 235 USD
What is most impressive here is that the Korean elements of the dishes seem to raise them to another level. Bibimbap composed with gochujang, crispy quinoa, and tender Wagyu beef tartare will live long in the memory; while the branzino served simply with white kimchi shows that this is also a kitchen with the utmost confidence in the quality of its ingredients.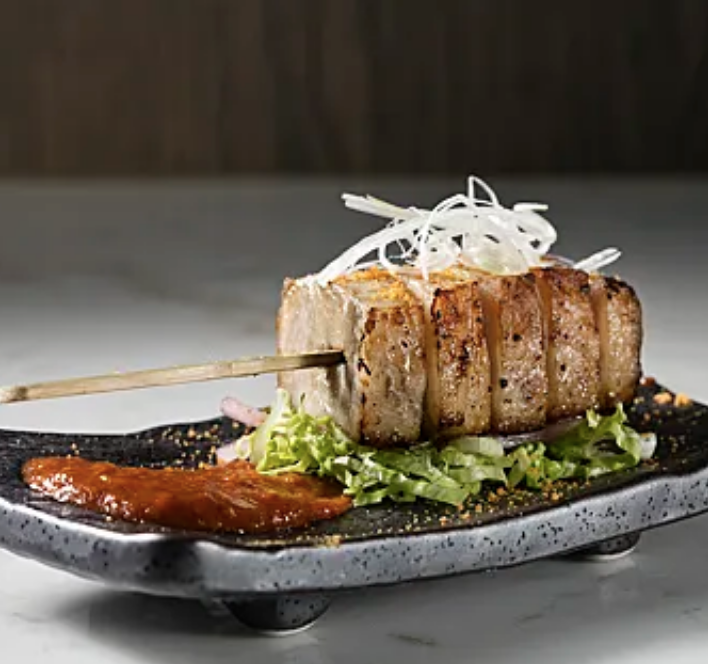 Kochi
652 Tenth Ave., 10036 New York
Korean
75 USD
Kudos to Chef Sungchul Shim, who taps into his Korean roots and fine-dining pedigree to create a solid but playful and technically proficient menu. Start with pine nut- and potato milk-soup, or sweet potato-and-sunchoke gratin, paired with a clever doenjang béchamel. Salmon bibimbap mingles pollock roe, candied anchovy, and toasted nori with brown soy-butter rice for a harmonious high point.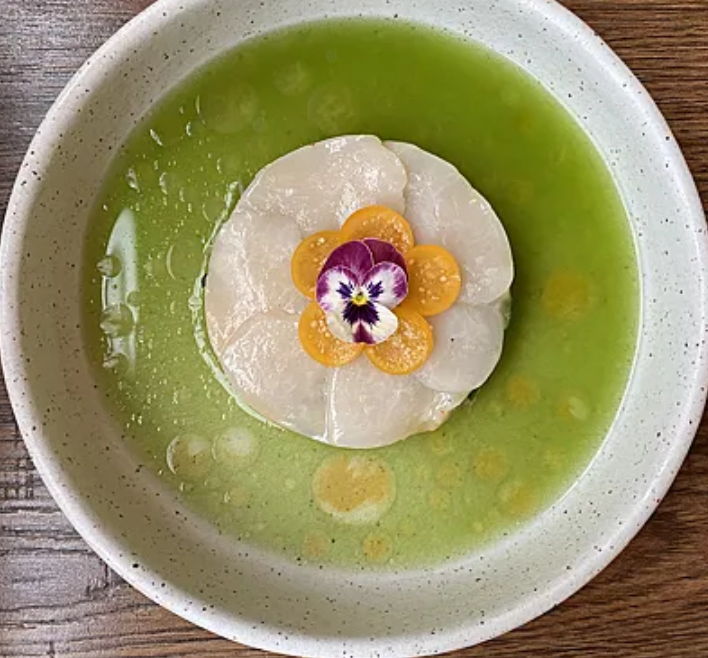 Oiji
119 First Ave., 10003 New York
Korean
45 – 75 USD
Oiji is all about small plates-style dining.  Begin with a wrap of Wagyu slices, brushed with barbecue sauce and topped with sautéed maitakes. Raw scallop slices may then arrive atop shredded snow crab; while vanilla bean ice cream surrounded by potato crisps doused in honey butter boasts of enticing flavors.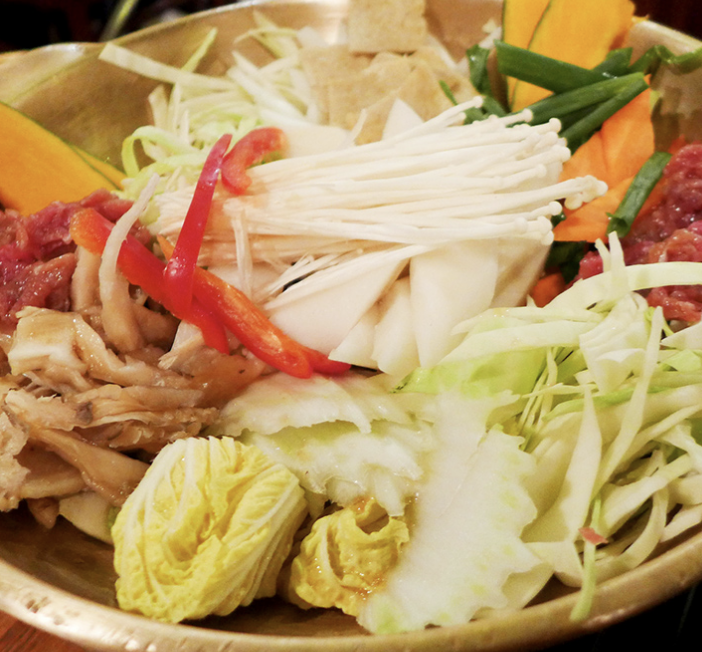 Cho Dang Gol
55 W. 35th St., 10001 New York
Korean
18 – 50 USD
For a change of pace in bustling Koreatown, Cho Dang Gol offers the barbecue-weary an opportunity to explore some of this nation's more rustic cooking. Soft tofu is the specialty of the house and it's downright delicious, but bubbling casseroles and spicy stews are equally heartwarming. The menu also offers favorites like flaky pajeon, satisfying bibimbap and marinated meats.