Yunagibashi Takoyasu
1-15-5 Yunagi, Minato-ku, Osaka, 552-0004, Japan

¥¥¥ · Fugu / Pufferfish
MICHELIN Guide's Point Of View
Koji Kimura is the third-generation owner-chef of Yunagibashi Tak
oyasu and heir to its traditional flavours. He learned in Shimonoseki how to recognize high-quality fugu and inherited from his father the family's culinary traditions. From the beginning, Yunagibashi Takoyasu accepts only wild fugu weighing 6 kg or more, as these are the most flavoursome. The menu features thick-cut sashimi, chiri nabe flavoured with shirako, and umami-rich zosui.
Facilities & Services
Air conditioning
Credit card / Debit card accepted
Shoes must be removed
+81 6-6571-1525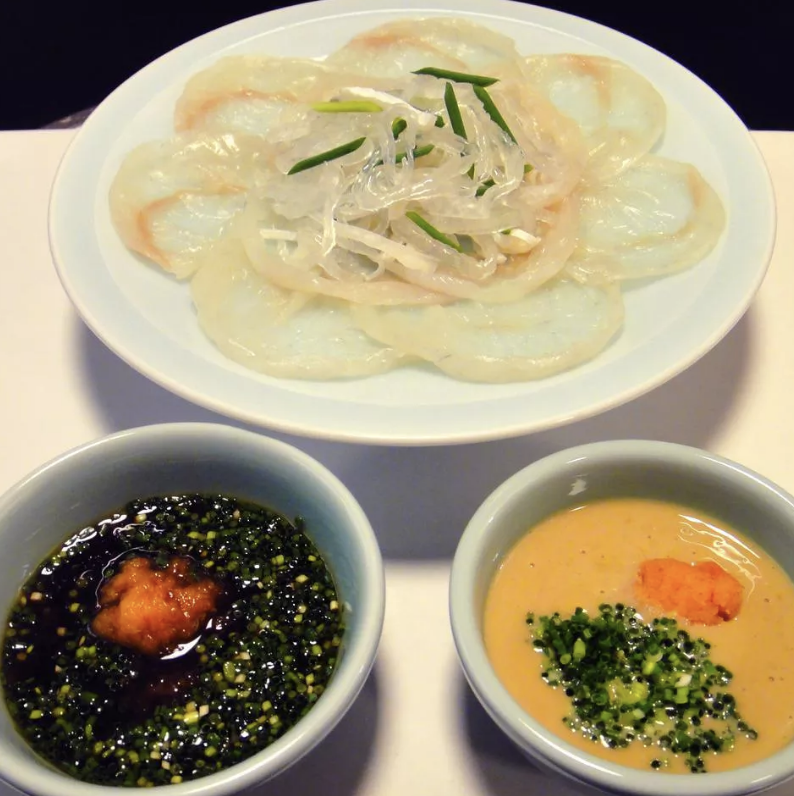 Yoshiko
1-8-5 Sonezakishinchi, Kita-ku, Osaka, 530-0002, Japan

¥¥¥¥ · Fugu / Pufferfish
MICHELIN Guide's Point Of View
This second-generation owner-chef learned the art of handling fugu in Yamaguchi Prefecture. He exercises his talents on wild-caught tora fugu from the Bungo Channel. The fish are fermented for several days, then butterflied and arranged in a floral pattern called botan-zukuri for a unique texture and flavour experience. The hand-pressed ponzu, stocked by the whole family, is a consummate match. Rock-grilled fugu, served to offer hot cuisine in the colder months, is a favourite.
Facilities & Services
Air conditioning
Credit card / Debit card accepted
Diners Club credit card
JCB
Mastercard credit card
Shoes must be removed
Visa credit card
+81 6-6345-6696