Paper-thin dosas, lamb braised in a rich spice blend, and piles of fluffy basmati and naan await at these Indian restaurants in the San Francisco Bay Area.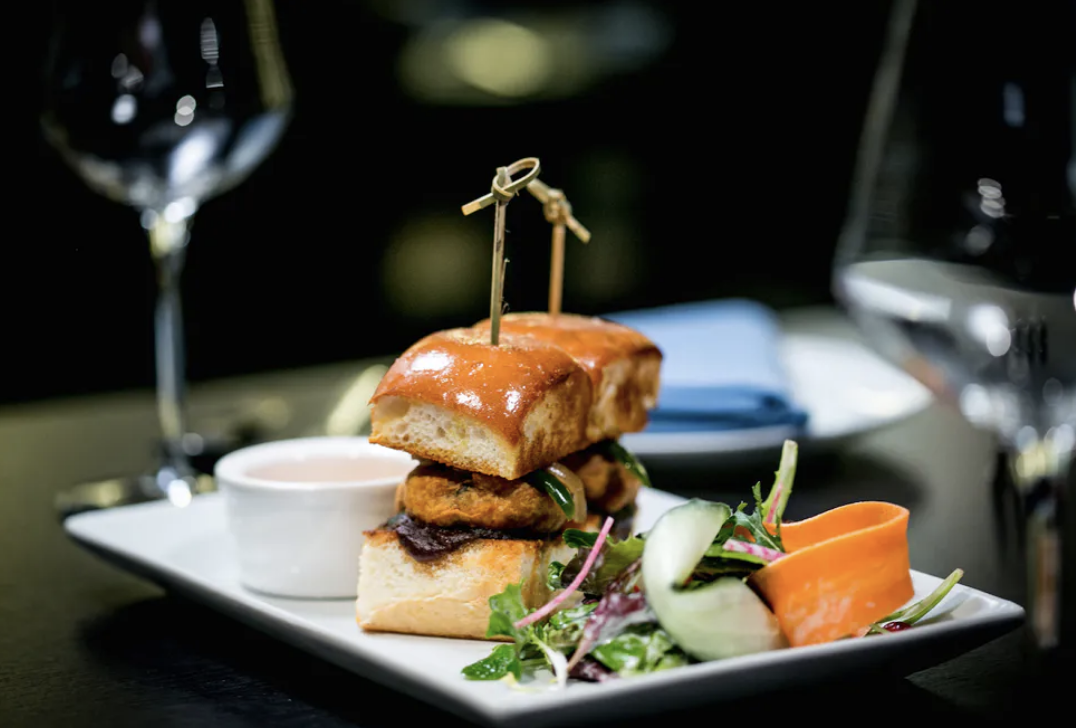 Rasa
209 Park Rd., 94010 Burlingame
Indian
47 – 88 USD
The ramped-up South Indian cuisine here draws added elegance from superb ingredients. The spice of delicious chutney prawn is countered by cool, thinly shaved cucumber, while the golden-brown pumpkin kofta served atop a fenugreek curry is deliciously refined. The dosas are paper-thin and shatteringly crisp, while uttapams topped with peppers and ground masala lamb are earthy and delicate—but watch out for the punch from the accompanying ghost pepper chutney.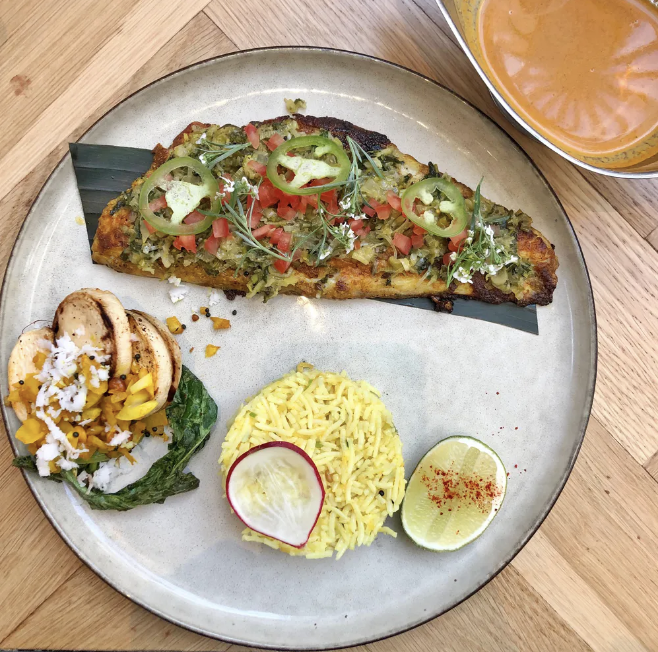 Ettan
518 Bryant St., 94301 Palo Alto
Indian
43 – 63 USD
Kulchas are a menu highpoint here, deliciously stuffed with the likes of peak-season peas and ricotta and served with a bright green kale chutney. Deep-fried cauliflower florets flecked with cracked black pepper and arranged with Asian pear deliver a delightful contrast of tastes; while crisped branzino with a chutney of green garlic, herbs, and chilies is all heart and soul.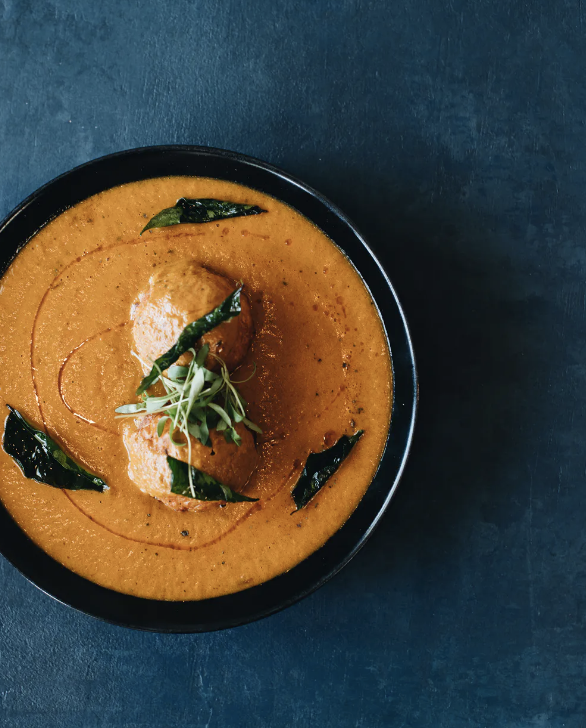 Saffron
1143 San Carlos Ave., 94070 San Carlos
Indian
22 – 44 USD
While the best dishes here tend to be more traditional pan-Indian at heart, they boast a host of intriguing garnishes. Kale pakoras are deep-fried fritters served with onions in a light chickpea batter and a spectrum of chutneys; while lamb curry reveals a leg of lamb slow-braised with over 21 Indian spices. A cool rice pudding, studded with crushed pistachios and fresh strawberries, is sweet, creamy and brimming with a wonderfully warm spice.
Rooh
333 Brannan St., 94107 San Francisco
Indian
34 – 66 USD
Rooh's innovative menu fuses the subcontinent's myriad flavors with modern restaurant staples (oysters, pork belly, burrata). Its approach is casual, but tabs can grow stratospheric in this pricey tech corridor. For the best value, opt for a meal of delicious small plates, like the piquant paneer chili, coated in crispy shreds of kataifi noodles. Wrap up with the exquisite carrot halwa cake, accented by cardamom kulfi and yogurt mousse.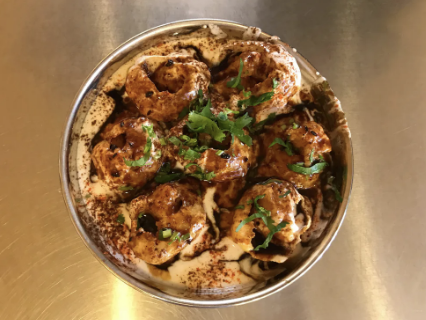 Vik's Chaat
2390 4th St., 94710 Berkeley
Indian
15 – 25 USD
Namesake chaat may be the star at this counter-service eatery/market, but lunch specials are the best bargain—think perfectly tender tandoori chicken with a mouthwatering smoky char, served alongside basmati rice, dal, raita and papadum. Dinner ends at 7:30pm, so unless you're an early bird, go for lunch.
Aurum
132 State St., 94022 Los Altos
Indian
40 – 70 USD
Prepare to be enveloped in an orbit of colors and textures. Every dish is elegantly composed and flavors are infinitely varied. Carnivores will savor lamb skewers with roasted spices; pescetarians won't be able to resist the Malvani fish curry. Earthy mushrooms strike a wonderful contrast against sweet English peas. Desserts like tapioca kheer are quite simply out of this world.

Campton Place
340 Stockton St., 94108 San Francisco
Indian
65 – 167 USD
The breadth and complexity of Indian cuisine gets its due at this retreat in the posh Taj hotel. Diners have a choice of vegetarian or omnivorous dishes from the four-course tasting. Either way, you'll be sent on a riotous journey through different textures, flavors and temperatures, along with some truly whimsical platings. Whether it's a pea-shoot "flowerpot" with quinoa soil or a frozen stone bearing persimmon-kulfi popsicles, the chef's panache is sure to garner wide smiles.