There are hundreds of restaurants in New York where you can get a gorgeous cut of steak, but these 12 are the best—from classic American steakhouses to exciting Korean barbecue joints.

©Michelin
4 Charles Prime Rib
4 Charles St., 10014 New York
Steakhouse
75 – 150 USD
Some dishes here may break with tradition, but offer nothing short of tasty results. The menu showcases a sense of depth by going beyond the eponymous dish, which is served three ways. Others are firmly footed classics, served alongside creamed spinach, roasted garlic, and butter-laden mashed potatoes. Bookend your meal with cocktails and a wedge of Valrhona dark chocolate pie in an Oreo-cookie crust.

©Michelin
Cote
16 W. 22nd St., 10010 New York
Korean
50 – 180 USD
First-timers here should head for the "Butcher's Feast" where you'll get four different cuts of beef and a luscious egg soufflé that's a meal in itself. The USDA Prime meats are first presented raw for you to admire their marbling and color. Your server then rubs the smokeless grill with oil before expertly cooking them. The supporting cast of accompanying flavors—from the kimchi to the ssamjang—are all there to enhance their succulent and persuasive flavor even further.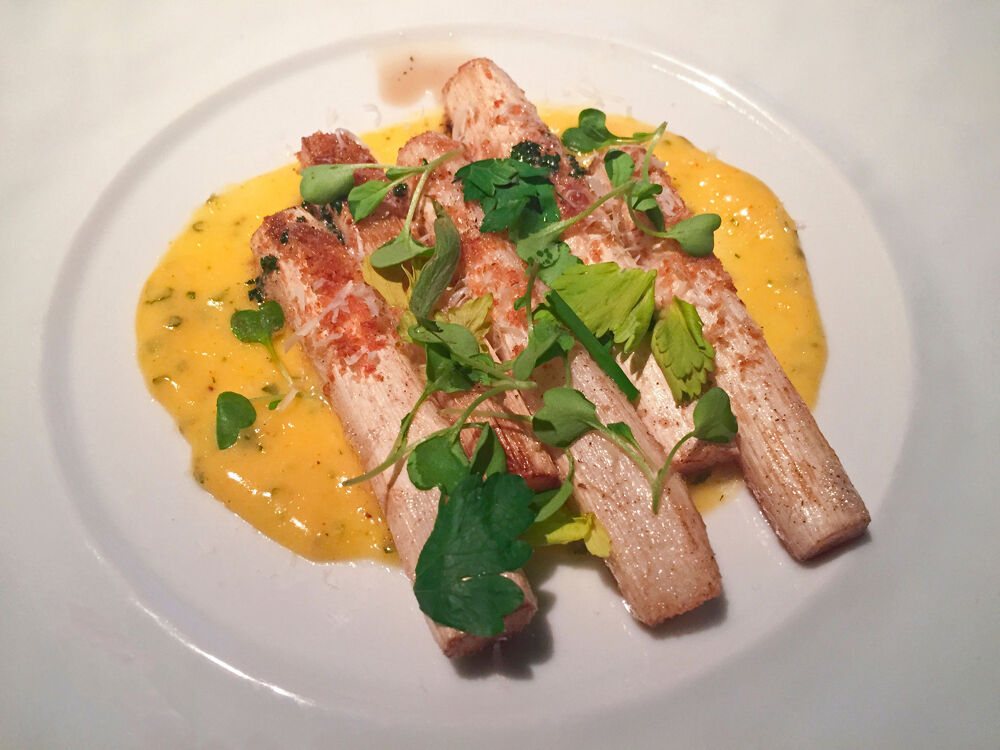 ©2019North America/Michelin
Cut by Wolfgang Puck
99 Church St., 10007 New York
Steakhouse
50 – 150 USD
The Manhattan locale of this global mini chain is tucked at the base of the swanky downtown Four Seasons Hotel. Kick things off with tuna tartare studded with ginger, avocado and shallots, then brought to elegant new heights with wasabi aïoli, more avocado and togarashi crisps. Wagyu arrives charred to caramelized perfection, sporting a gorgeous rosy medium-rare center and graced by béarnaise.
 ©Daniel Kreiger/Gallagher's
Gallaghers
228 W. 52nd St., 10019 New York
Steakhouse
45 – 90 USD
Gallaghers fresh sparkle is exhibited by the display kitchen, set behind glass panes. The chefs here turn out contemporary-minded fare like hamachi crudo with a yuzu-jalapeño vinaigrette to go with choice cuts of meat grilled over hickory. The rib steak is a bone-in ribeye that arrives mouthwateringly tender with a side of warm and savory house sauce.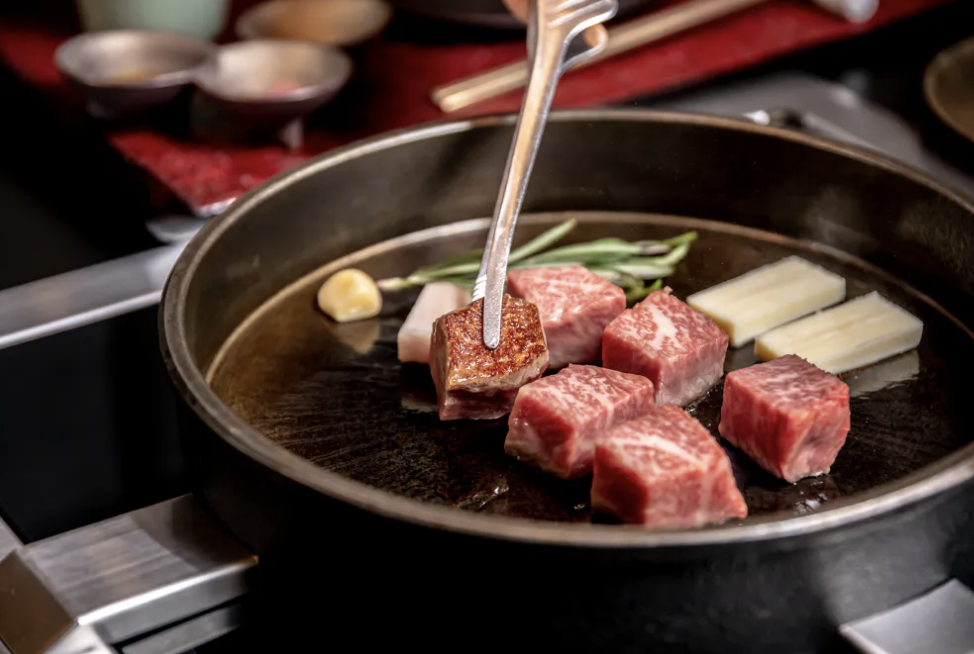 ©Greg Rhein/Hyun
Hyun
10 E. 33rd St., 10016 New York
Korean
42 – 135 USD
Hyun is a luxurious take on Korean barbecue, focusing squarely on top-notch Japanese A5 Wagyu, butchered in-house and grilled table-side. The omakase is a veritable feast that includes silken chawanmushi and hand-chopped tartare, but it's merely a precursor to the Wagyu slices, each of which arrives more beautifully marbled and deliciously grilled than the next.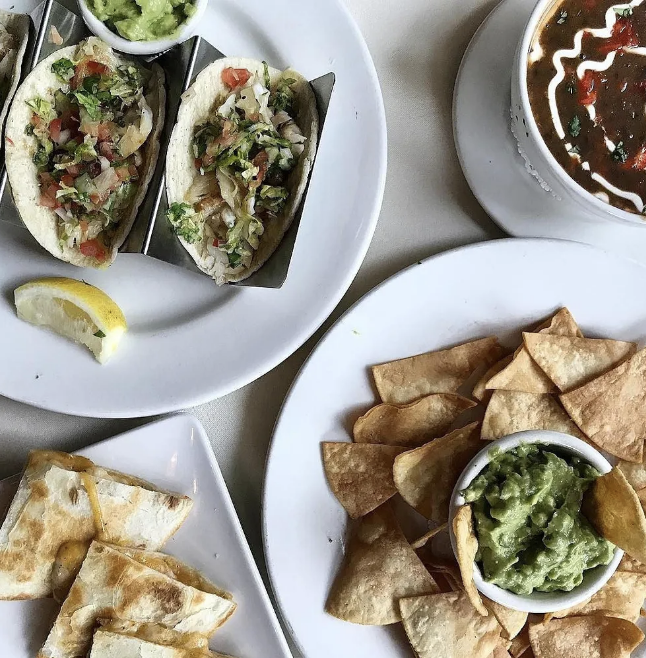 ©jakessteakhousebronx/instagram
Jake's Steakhouse
6031 Broadway, 10471 New York
Steakhouse
50 – 75 USD
A true American steakhouse ought to have a substantial shrimp cocktail, and at Jake's this classic starter arrives fresh and delicious with the sweetness of plump shrimp offset by a tangy cocktail sauce. Any steak on the menu can be topped with Gorgonzola and a thatch of frizzled fried onions, though a succulent and well-marbled T-bone seared to rosy-pink perfection begs for little beyond a fork, knife, and good conversation.
©cybervires/instagram
Keens
72 W. 36th St., 10018 New York
Steakhouse
50 – 80 USD
It's not just carnivores who'll appreciate this most classic of steakhouses, opened in 1885; Anglophiles, social historians, Scotch lovers and pipe smokers will also find themselves reveling in the immeasurably appealing atmosphere of Keens and its palpable sense of times past. Drape your jacket over the back of your chair, roll up your sleeves and attempt to gain control over a Porterhouse steak, dry-aged in-house, or finish their legendary mutton chop in one sitting.

©NYCRestaurant.com/Maelleria italian Steakhouse
Macelleria Italian Steakhouse
142 Fifth Ave., 10803 Village of Pelham
Italian
25 – 45 USD
"American classics with Italian flair" is how this polished Pelham spot bills itself. The beloved steakhouse has wooed neighborhood hearts by offering perfectly rendered steaks at reasonable prices, but it doesn't stop there. Daily specials are also well worth a second glance. Sole is bathed in a tart, buttery sauce and paired with spinach risotto; diver scallops are bound in a fragrant truffle sauce studded with peppers, corn, and mushrooms.

©2019 North America/Michelin
Peter Luger
178 Broadway, 11211 New York
Steakhouse
75 – 150 USD
Peter Luger is unapologetically old-school—credit cards remain a fanciful futuristic concepts, so come with a few Benjamins. The slabs of finely marbled Porterhouse are dry-aged in-house for around 28 days, which means there's tenderloin on one side of the bone and strip steak on the other. They're then broiled to perfection, sliced before being brought to the table, and served with a host of sides, which range from their version of German fried potatoes to creamed spinach.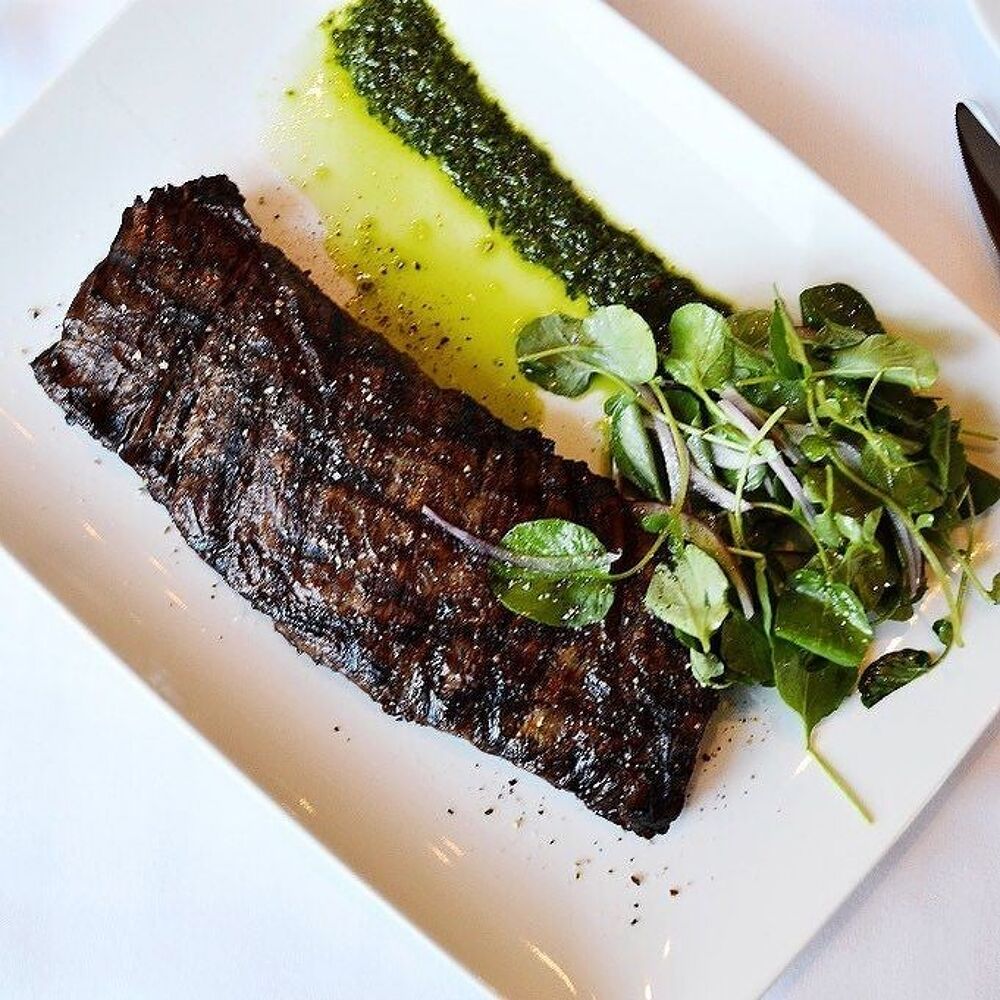 ©porterhouse_ny/instagram
Porter House
10 Columbus Circle, 10019 New York
Steakhouse
65 – 125 USD
The Central Park views here are worthy of the price tag alone. The food can be straightforward—crab cakes with horseradish-mustard sauce, charred cowboy rib steak—but don't shy away from sweet, slightly al dente corn bathed with a delightfully rich and creamy sauce. South Carolina coconut cake is one fluffy layer after another topped with a smooth, not-too-sweet icing and a heap of shaved coconut for crunch.